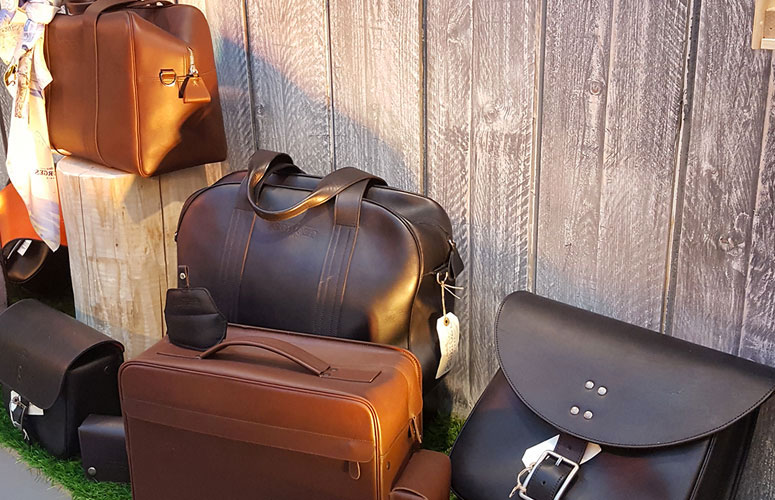 Our range of leather goods and luggage results from the know-how of the best Haute Couture craftsmen. Feel the quality. Waterproofed to accompany you everywhere all year long, our leathers are also carefully lined and sewn. Experience the "Made in France".
Our products tell both our story and yours. Let our collection of bags, luggage and accessories grow alongside you and acquire a patina over the course of your travels and adventures. They will be a reflection of your experiences and your desires. And much more. While leather is an integral part of our story, today we also offer new materials and some wonderful new arrivals: textile is making an entrance in the Sellerie Georges collection.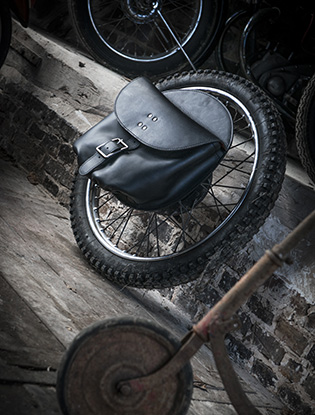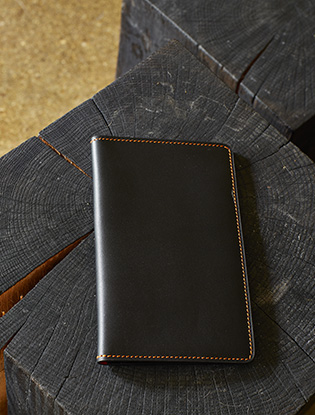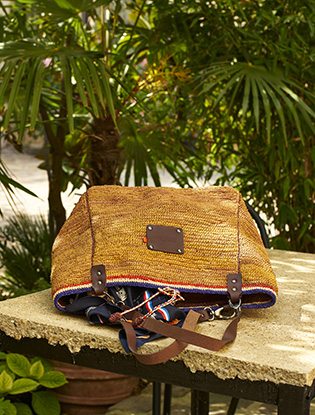 Sellerie Georges, more than upholstery
Unique. Each piece manufactured by Sellerie Georges is carefully crafted and honed. From cut to assembly, tanning and polishing (for our leather items), a full day's work and up to 70 steps are needed to craft a product. Each step is done by hand by an expert craftsman.
The best people for the best products, and vice versa. It is not by chance that we have selected the best for our clients. Our ambition: offer the best with passion and in service to passion.
Sellerie Georges is the Parisian expert in high-end leather goods, accessories and luggage Made in France. Created in 2012 by Georges Asséo and Bruno Courtine, our company still reflect the spirit of these two enthusiasts of beautiful mechanics and quality craftsmanship: "passion at a reasonable price".
Over the years, Sellerie Georges created a complete collection of bags, saddlebags and accessories made from leather or textile, while developing a wide range of premium services.
Thus, Sellerie Georges now offers custom-made, unique and traditional pieces, designed exclusively for its clients and handmade in France. We carry out all types of projects while allowing you use our catalogue as a starting point.
Solutions designed for mobility
Whether it is urban (bicycle, scooter), every day or as a tourist, mobility – and the transportation of personal belongings – is at the heart of our concerns. Cars and motorcycles are also a large part of our DNA. We also support our customers in their renovation, restoration and customisation projects. Close to them, close to their aspirations, their requests and their needs, we are the preferred partner of their desires.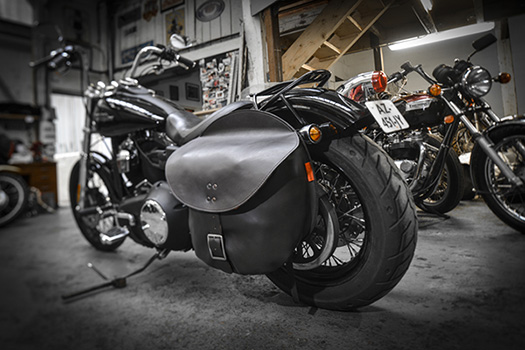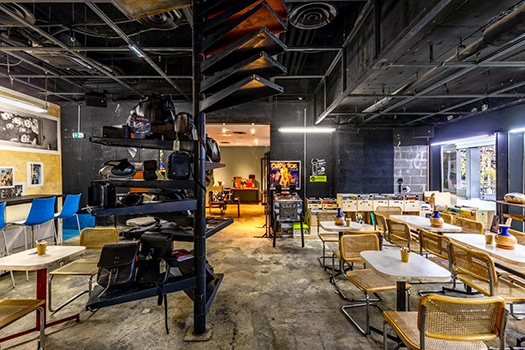 New team, new ideas, new impulse
In 2019, Sellerie Georges innovates again. We reinforced our presence in France, while setting out to conquer new territories. Urban mobility is thus showing up in our distributor network, as well as new materials, including textiles and raffia. Our collection is inspired by the experience of the craftsmen we support, technical innovation and the nobility of the materials we use. Come and discover us, journey with us and share the Sellerie Georges experience and values.