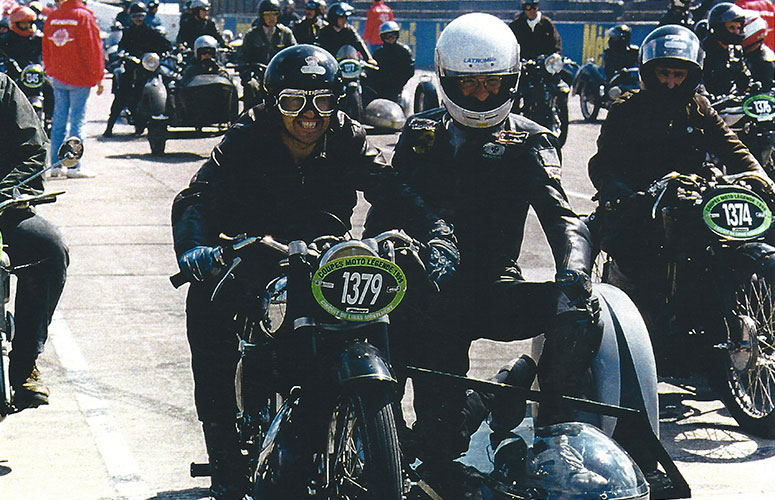 The meeting of two motorcycle enthusiasts
Sellerie Georges was born from two friends – Georges Asséo and Bruno Courtine – who came together through their common passion for fine pieces of machinery.
The two men who became friends and business partners met by chance on a road in Burgundy 20 years ago.
Their ambitious project is initially based on sidecar racing, where a taste for risk meets the love for fine pieces of machinery. The two pilots understand each other, have fun, and step on the gas pedal.
During their escapades, desperate to find only low-quality leather bags on the market, slumped by time and adorned with fringes, these enthusiasts first imagined very high-quality bags: elegant, practical, resistant to the onslaught of the road and its weather conditions.
The idea of Sellerie Georges is on its way !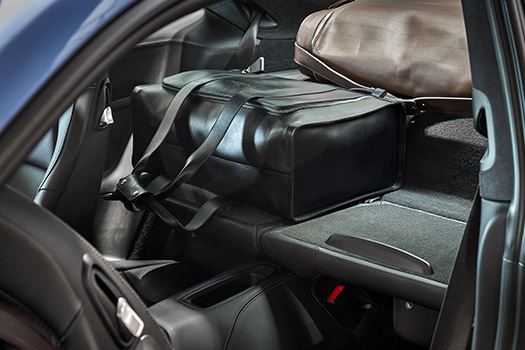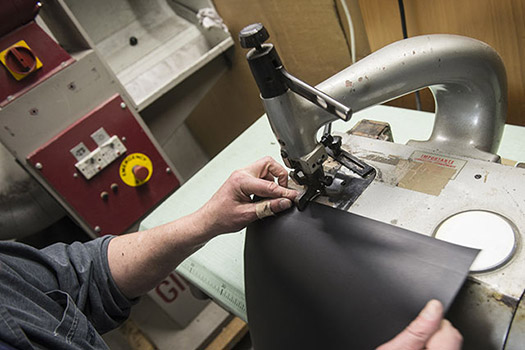 Made in France manufacturing quality
In 2012, the first bags for the new gentlemen riders were created and found their first buyers! Since then, a line of lifestyle accessories has been added to the Sellerie Georges catalogue: bags, briefcases, wallets, small leather goods, scarves, etc. and Sellerie Georges will not stop there….