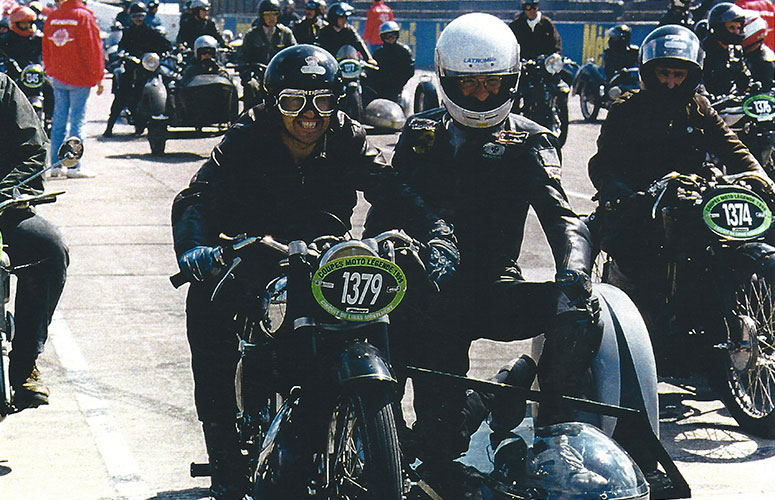 Sellerie Georges adorns fine pieces of machinery
Sellerie Georges, is a French brand designing and manufacturing luggage and leather goods that combine know-how and quality.
The company is based in Paris, France. Our showroom is located at 8 rue Berthollet, 75005 Paris.
Designer and manufacturer of leather motorcycle bags since 2012
Created in 2012 by two partners.
Georges Asséo: passionate about vintage culture, he worked in fashion and sound design and cultivates his taste for the exceptional. Racer and collector, his life revolves around motorcycles.
Bruno Courtine: Lawyer and collector of cars and motorcycles. An amateur racer, he provided the spark and the necessary means to create this adventure.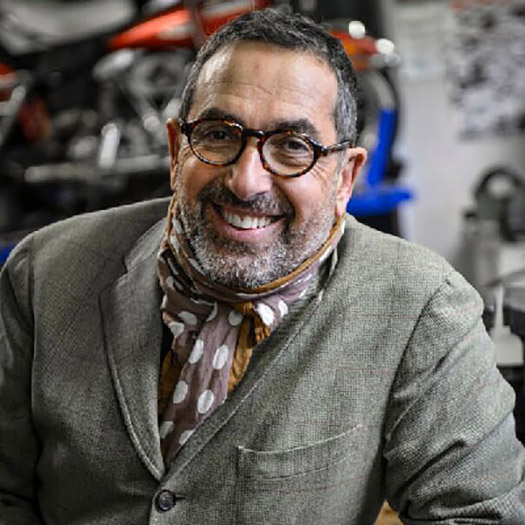 Our bags and accessories are made with exceptional know-how and quality workmanship.
Perfectly weatherproof, functional, elegant and solid, our accessories and bags are ideal for the city as well as long-distance trips.
Our products are assembled by hand, in our workshops, by master craftsmen saddlers who have been honing their expertise in leather work for more than 30 years